About the Faculty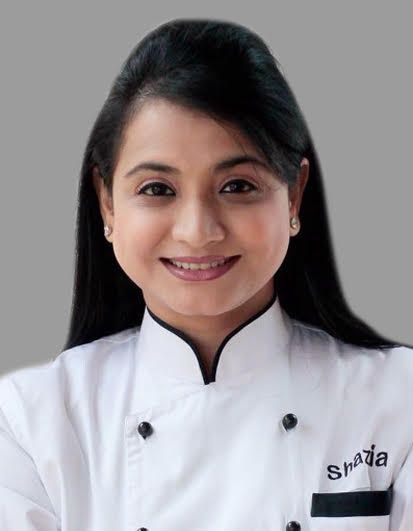 Shazia Khan
Shazia Khan is a name that resonates with MasterChef India. While she is a celebrity chef, a teacher, an author, a culinary expert, an entrepreneur and a homemaker, it is her insatiable love and passion for food that defines her.
Shazia's tryst with food began as a kid where the kitchen was her happy place. While her passion for food grew so did her innate love for cooking and intuition with flavors which ultimately crowned her the first runner-up on Master Chef India 2.
Over the years she has gracefully balanced her role as a member of the board of management at Delhi Public School (Bangalore & Mysore) while simultaneously conducting workshops and hosting live cooking demonstrations around the world. She entered the world of television with The Good Food Guide show on Star Plus (Middle East Beam) and as a host on the show K for Kids Season 2 on the FoodFood channel along with a presence on various other YouTube channels.
A desire to share her joy of cooking with all home cooks, aspiring chefs and fans is what transpired into "What's on the menu"- Shazia Khan's debut cookbook. The recipes featured are dear to her heart, relished by her loved ones and come straight from her kitchen to yours. The book resonated with her audience to such an extent that the Gourmand Awards jury awarded it the national winner in it's category of FIRST COOKBOOK.
Never the one to rest on her laurels, Shazia is already working on a second cookbook on the ultimate Muslim cuisine in India and alongside gearing up to launch a café that will give people a chance to taste recipes specially curated by her.
She is a dreamer who knows what her passions are and doesn't hesitate to pursue them.
Maaria Kulsum
Maaria Kulsum is one of the most reputed cake artists in India. She is the founder of Cafe` Adoniya – a quaint eatery and a couture cake studio combined into one. They have 3 branches in Chennai.
This vivacious cake artist is known not just for bite sized bakes, but also for customized theme cakes. She is very meticulously involved in the design and execution of all the custom cake requests.
She is also the founder and co-editor of Sugar, India's first cake art magazine.Chef Maaria also conducts sugar-crafted masterclasses across India and even abroad.
Her raving reviews and her celebrity-like following speaks for it all!
Visiting Faculty
The Cooking Studio is tied up with a number of exceptional visiting faculties from a large selection of culinary disciplines.